The Pandemic Will Test Who You Say You Are
March 18, 2020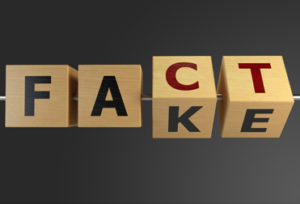 By Kelli Newman, APR
As we quickly assume a new version of normal (with anticipation for more changes every day) it's especially important to make good on the messages your organization has used to say who it is. Lasting impressions and brand loyalty are cemented much more intensely in challenging times, including pandemics.  
What type of organization have you been telling your employees they work for? One that regards them as a critical member of the team? A respected, valued ambassador for what you do? If so, how inclusive, consistent and timely have internal communications been regarding leadership's steps to look out for them and those the organization serves? Company values are much more impactful when experienced than simply read as words on a page.
No employee should get information about where they work first through the media. Thoughtfully structuring internal channels of communication to promptly answer employee questions equips them with facts over fear, strengthening organization-wide commitment to stand together in times of crisis. 
What external messaging have you used to distinguish your brand and characterize your services? If you are a healthcare provider that describes your approach as family centered, how are families being informed of necessary limitations to contact with patients? Even those not quarantined? If It's not just what you say but how you say it is true (and it is), do informed families experience genuine concern that supports who you say you are? 
When messaging characterizes you as a purpose-driven company with a deep commitment to the community, what community needs are you addressing and what solutions to problems this pandemic has yet to pose will you bring to the table? Here in Houston, we are used to businesses and communities coming together to solve big problems. We saw it most recently after Hurricane Harvey. It is a business practice that is admired and regularly rewarded.
On what thought leadership platform have you built your visibility? What voice of expertise do you offer that others could benefit from hearing? If you're an event planner, what alternatives do you suggest that capitalize on today's technology and your distinct ability to create a memorable experience? While yet unknown, the economic impact of the Coronavirus Pandemic is likely to impact each American. If your nonprofit counsels families facing financial hardships as a result of unexpected circumstances, what advice are you uniquely qualified to share with a much larger audience?
The pandemic will no doubt reveal opportunities for improved systems and protocols. We've yet to see an emergency management client come away from a crisis not having learned something. In fact, an event isn't considered closed until a lessons-learned analysis is completed. You too will likely have improvements in communications to permanently implement once this pandemic is over. For now, it is critical that you deliver on your organization's messaging by putting those words into action.
© 2020 Newman & Newman, Inc.