An important strategy for differentiating an organization from its competition is through the brand experience it delivers. How are your company values, culture and key messages translated into what customers, clients, even employees actually experience?
Experienced Messagingsm engages all 5-senses to translate organizational messages formulated by Newman & Newman into real-time experiences. We assess your interactions with target audiences, evaluate the impact, and identify opportunities for messaging touchpoints that influence opinions, reputation, brand loyalty and ultimately your bottom line.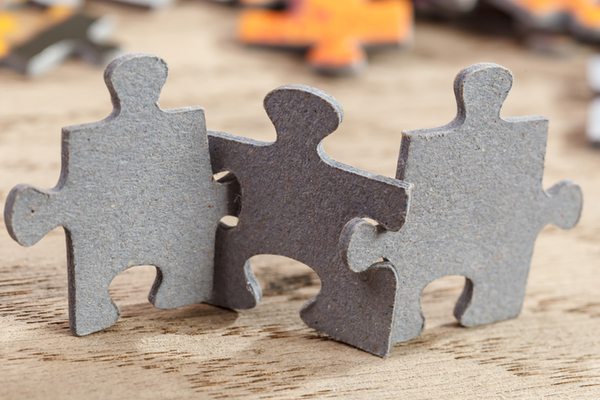 I was intrigued with how this innovative concept could take our messaging to the next level. What I didn't expect was how surprisingly educational and engaging the process itself would be. The fresh Newman & Newman perspective provided invaluable insight. With each of their Experienced Messagingsm recommendations that we implement, we're better communicating what sets us apart.
Charly Weldon

President & CEO
Family Houston

Case Study
Family Houston provides its clients with counseling and life-skill services to help strengthen families facing financial, health, relationship and other critical challenges. Newman & Newman had recently formulated organizational and program-specific messaging and its leadership wanted to put the next piece of the messaging puzzle into place with Experienced Messagingsm.
Select Family Houston executives were guided through a self-evaluation of the organization to reveal preliminary perceptions of success, anticipated opportunities for improvement, and identification of service areas to evaluate. The following Experienced Messagingsm assessment tools were used to acquire multi-faceted views of the organization's messaging from a variety of perspectives:
1. Experienced Messagingsm survey of existing clients
2. Call-in/walk-in reviews by Anonymous Experience Assessors
3. In-person Environmental Assessment
This three-pronged strategy allowed Newman & Newman to measure how messages were being experienced by clients already receiving services and potential clients contacting the organization for help. An assessment of the physical environment also provided input on how effectively service-delivery spaces fortified Family Houston's intended messages.
Positive findings confirmed that Family Houston's service-messaging goals of clients feeling respected, safe, and experiencing transformation in their individual and family lives were clearly being met. Descriptions of a warm, friendly, and caring professional staff who are genuinely committed to their client's well-being and success were also reported as organizational strengths.
However, the research identified significant discrepancies in the in-take process, which received several negative responses from existing and inquiring clients; with at least one loss of a potential client observed. Additionally, although Family Houston maintains its facility, the assessment revealed several areas of improvement for environmental messaging, including inspiring client expectations that reflect the quality of its services, improved organizational identity, and greater assurances of client confidentiality.
In-depth recommendations prepared for Family Houston included both empirical and qualitative data to affirm areas of strength, identify experiential inconsistencies, and evidence to support needed changes in critical processes. The organization's leadership, which understands the impact experience has on marketing, began implementation of the Experienced Messagingsm recommendations for its in-take department almost immediately, and is in the process of executing prioritized actions that they recognize are essential to reinforcing the transformation promised in its organizational messaging.