About Us
Since its founding in 1994, Newman & Newman has provided communication strategies to clients in a variety of market segments, including nonprofit services, healthcare, emergency management, the energy sector, transportation, and education. Our comprehensive analysis, Essence Messagingsm, communications planning and production of innovative deliverables achieve the ultimate objective: influencing behavior and motivating audiences to act.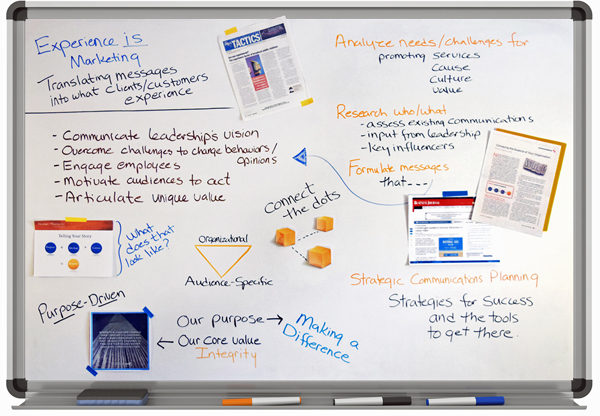 When is Newman & Newman the Right Fit?
Rather than serving one particular industry, Newman & Newman was founded to advance the success of purpose-driven clients. It may be inherent in their core purpose, such as a healthcare system providing lifesaving medical services. Or it may be the introduction of disruptive technology a corporation has developed to improve the working conditions of its customers. Newman & Newman is the right fit when there is a cause at the center of a need for communication strategies.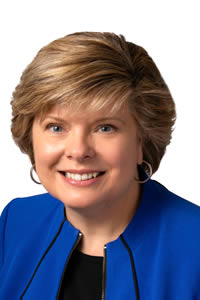 Kelli B. Newman, APR
President
Kelli Newman brings 30 years of communication experience to her position as President of Newman & Newman, where her responsibilities center on formulating strategies, messaging and producing communication tools for both nonprofit and for-profit clients.  Prior to joining Newman & Newman in 1996, she spent 11 years as in-house public relations counsel for Baylor College of Medicine (including the DeBakey Heart Center) and Texas Children's Hospital.
In 2012, Ms. Newman was invited to begin serving as an instructor for Rice University's Center for Philanthropy & Nonprofit Leadership after co-developing curriculum for its course on Communications for Nonprofits.  In 2016 she was added to the CPNL's Leadership Institute for Nonprofit Executives (LINE) program teaching Marketing and Public Relations.
Her work has received numerous awards, including the Grand Excalibur, PRSA Houston's highest recognition of professional standards.  Accredited in 1989 by the Public Relations Society of America, Ms. Newman is also a founding member of IGNITE, a by-invitation coalition of executive women with leadership experience in healthcare, and a member of the Association of Fundraising Professionals.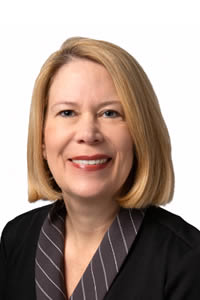 Print & Design Team
April Renberg
Communications Strategist
April Renberg has served as a communications strategist for Newman & Newman since 2013.  However, her work with Ms. Newman dates back to 1991 when she joined the media relations team at Texas Children's Hospital after graduating from Baylor University with a Bachelor of Arts in Journalism.
In addition to her work in public relations and child health advocacy at Texas Children's, Ms. Renberg has served as Public Relations Manager for Camp For All and subsequently provided freelance writing, publications editing, website content and production of promotional materials for a variety of clients, including The Kinkaid School, St. Thomas Episcopal School, and Dress for Success Houston.
Ms. Renberg's conceptualization, writing and editing of print collateral materials has significantly contributed to the success of Newman & Newman's Print and Design Team.  In addition, her responsibilities center on formulation of messaging and communications plan strategies, as well as content development for client websites and press releases.
Video & Broadcast Production Team
Linda B. Tobar
Communications Strategist/Associate Producer
Linda Tobar's production responsibilities include content research, concept development, script writing and production coordination.  Her attention to detail, creative talents and excellent interpersonal communication skills have earned her the respect of Newman & Newman's Video and Broadcast Production Team.
Ms. Tobar received a Bachelor of Arts in Mass Communication with an emphasis in Public Relations from Sam Houston State University where she was a member of the University's Honor's College.  She joined Newman & Newman as a Project Assistant in 2011 after completing internships with the Children's Museum of Houston and American Heart Association of Houston.
Bilingual in English and Spanish, Ms. Tobar's multi-cultural skills are an asset to the firm's clients and multiple-language productions.  She also formulates messaging and contributes to conceptualization of Newman & Newman communication strategies, including execution of social media tactics.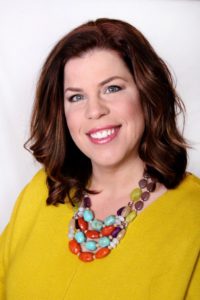 Experienced Messagingsm Team
Linsay Vladimirov
Communications Strategist
In her role as a Newman & Newman Communications Strategist, Ms. Vladimirov brings nearly 20 years of uniquely relevant experience to championing the Experienced Messagingsm & Grant Appeal Messaging Team.
After earning a Master of Arts degree in Leadership Studies, Ms. Vladimirov spent 13 years in higher education staff management and leadership development, policy implementation, event planning, hospitality, community engagement, and crisis communications.  Afterwards, she transferred her skills to the nonprofit sector, adding six years of experience to her portfolio working as a program director, volunteer coordinator and grant specialist for organizations in the Houston area.
Ms. Vladimirov's aesthetic talents and capacity for engaging the five senses, critical to Experienced Messagingsm, originates from her knowledge as a professionally trained musician and fine arts artist with a purpose-driven design sensibility.  She is a skilled strategist in approaching an organization analytically to assess how its moving parts best fit together, and translating organizational messages into the "ecosystem" of its services.